"Hell would have to freeze over before the Valkyrie fails you." -Tagline for the Valkyrie at SHOT Show 2016
The Valhalla Arms Company Valkyrie is a 6.8mm assault rifle built to replace the old M4/M16 family of rifles. It is made up a high-grade polymer upper and lower receiver for a lightweight, effective, combat rifle. It can take any VAC Valkyrie conversion kits all the way from 5.56, 6.8 SPC, 6.5 Creedmoor, and .300 Blackout. It went through rigorous tests such as functioning in rain, snow, desert, jungle, and numerous functionality tests. The Valkyrie is the rifle you want to trust your life in.
SPECIFICATIONS:
- Caliber: 6.8 SPC/5.56/6.5/.300 Blk
- Overall length: 40 inches
- Barrel length: 20 inches
- Weight: 6.58 lbs. (unloaded) 7.45 lbs.(loaded)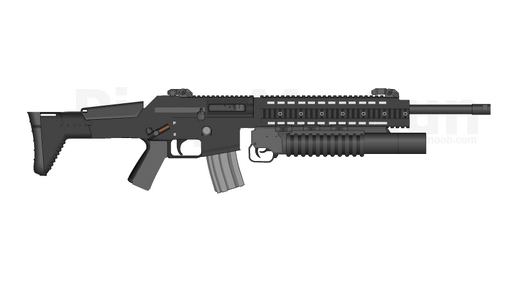 - Direct impingement
- Rail system
-Ambidextrous safety and magazine release
- Can support an M203 grenade launcher
MSRP: $2,840
Valkyrie CRB
Edit
The Valkyrie CRB or carbine version has everything a normal full size Valkyrie has albeit it's length of 40 inches.
- Barrel length: 10 inches
- Overall length: 28 inches
- Weight: Unloaded: 5.45 pounds Loaded: 6.37 pounds
- Ambidextrous safety and magazine release
- Folding stock
MSRP: $1,350

Ad blocker interference detected!
Wikia is a free-to-use site that makes money from advertising. We have a modified experience for viewers using ad blockers

Wikia is not accessible if you've made further modifications. Remove the custom ad blocker rule(s) and the page will load as expected.