Suomi KP-31
Edit
The Suomi KP/-31 (Suomi-konepistooli or "Submachine-gun Finland") was a submachine gun(SMG) of Finnish design used during World War II. It was a descendant of the M-22 prototype and the KP/-26 production model, which was revealed to the public in 1925. The Suomi-konepistooli KP/-31 is often abbreviated to Suomi KP.
Specifications
Edit
Weight: 4.6 kg (10.14 lb)
Cartridge: 9×19mm Parabellum
Action : Straight Blowback
Rate of fire  : 750–900 rounds/min
Muzzle velocity : 396 m/s
Effective firing range : 200m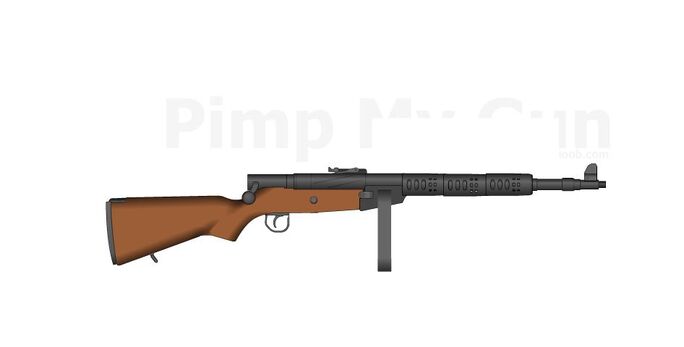 Ad blocker interference detected!
Wikia is a free-to-use site that makes money from advertising. We have a modified experience for viewers using ad blockers

Wikia is not accessible if you've made further modifications. Remove the custom ad blocker rule(s) and the page will load as expected.