DESIGN SOLD TO MKEK OF TURKEY.
MKN Light Machine Gun
Edit
It is designed by Çöllü Industries to replace PKM,M240,FN Minimi,MG3,M60 at Turkısh Army arsenal.
MKN Squad Automatic Weapon
Edit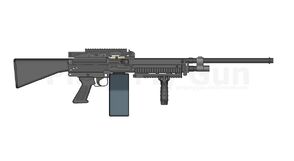 MKN SAW
7.62x51mm
7.2 Kg
Rate of fire: 700 rounds per min
Gas operated
MKN Compact
Edit
7.62x51mm
6.3 kg
Rate of fire : 650 rounds per min
MKN Helicopter Door Gun
Edit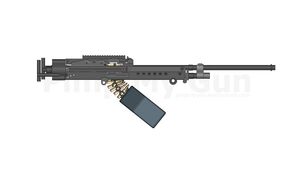 7.62x51mm
Rate of fire: 850 round per min
MKN Coaxial
Edit
13.9×99mmB
.55 Boys
This version is mounted on tanks .
Anti-Light Armor
RESPECT DANIEL PHOENIX AND HIS KNOWLEDGE .
Ad blocker interference detected!
Wikia is a free-to-use site that makes money from advertising. We have a modified experience for viewers using ad blockers

Wikia is not accessible if you've made further modifications. Remove the custom ad blocker rule(s) and the page will load as expected.