Rules of Editing:
Edit
You can post any weapon from:
Movies
Video Games
Television Shows
Concept Art
You need to add the picture into the correct category, and have a description of who it is made by, what movie / game / TV show / art it is from and the year of that movie / game / TV show / art.
If you want to replace an existing picture, you need to post your image in the comments, and write what you want to replace. You need at least 4 votes from people (like "Yeah, this is better than the old one, place this here" or something).
Also, there shall be no further presetting, from now on if anyone posts a preset (without heavy editing in Photoshop/Paint.net/any image editing software or at least edited in PMG that it wont be a generic gun with rail attachments) that post will be removed, after 3 removals you will be placed in a corner with bad kids (Current presets will be removed but no removals will be counted, removals to be counted for uploads after 02-04-16)
Guns from Concept Art
Edit
None yet
Guns from Movies
Edit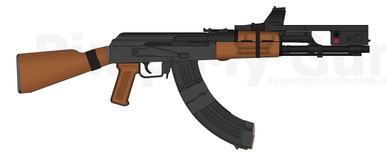 Guns from TV Shows
Edit

Original weapons code can be found here: https://www.flickr.com/photos/47812459@N05/5168439375
Guns from Video Games
Edit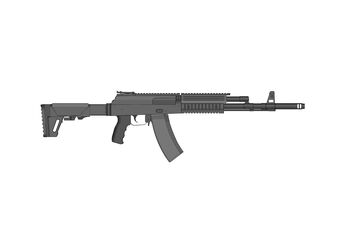 Ad blocker interference detected!
Wikia is a free-to-use site that makes money from advertising. We have a modified experience for viewers using ad blockers

Wikia is not accessible if you've made further modifications. Remove the custom ad blocker rule(s) and the page will load as expected.